ABOUT US 
Carefully and exquisitely designed with you in mind, each of our garments has its own unique story to tell.
We are a luxury loungewear brand born from a desire to revive the elegance, mystique and panache of the glamorous 1950s. Designed to bring an aura of radiance, each piece is guaranteed to leave you feeling pampered and exquisitely dressed at any time of day — from morning coffee and evenings at home, to cocktails, dinner and special celebrations — we believe luxury draws inspiration from both past and present to enhance the beauty of everyday living.
With couture-level craftsmanship and exceptional attention to detail using the finest fabrics in the world, every piece—from our simple slip dresses to our elaborate, refined robes —is meticulously sewn by hand. Our prints are always exclusive and nothing is oversaturated. Each capsule collection is a work of art.
CHIFFIQUE | (SHēfēk)
adjective
elegant, timeless, stylishly fashionable
noun
A person with discerning taste who appreciates the beauty of the world around them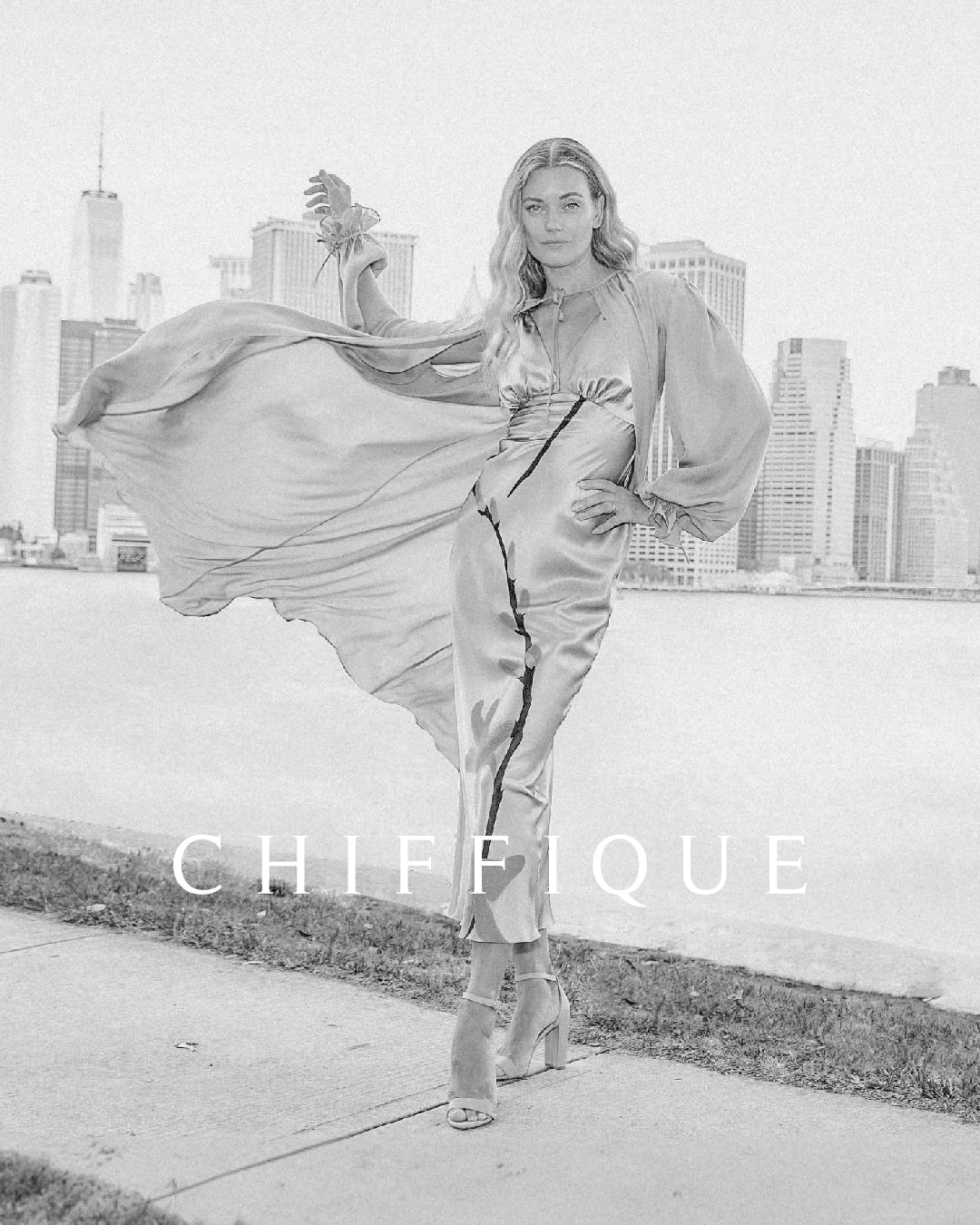 OUR PRODUCTS
Chiffique is more than just a brand, it's a celebration of haute couture. Every garment is crafted with exquisite attention to detail, resulting in something truly special, beautifully made, and luxurious. Our collections are versatile and perfect for any and every occasion, recapturing the lost age of glamour. Whether you're out for cocktails, dinner, or just lounging at home, Chiffique reinvents loungewear for the modern age, offering unparalleled sophistication and style.
We are an exclusive luxury brand that is deeply committed to craftsmanship, bringing high-end quality to everyday experiences. Every collection is designed to be truly special, with each garment being meticulously sewn to guarentee the highest quality possible. Our in-house team of designers craft every pattern by hand, ensuring that every piece is unique and beautiful.
SUSTAINABILITY
Chiffique is dedicated to sustainablity, with a focus on reducing waste and minimizing our impact on the environment.
Our garments are made from only the finest silks and Mother of Pearl buttons, while keeping waste to a minimum by purchasing only the materials needed to produce our seasonal, limited-edition collections. We take into consideration where materials come from and who is making them: responsible luxury. 
Our packaging is 100% recyclable and plastic-free, and every piece is made by hand in the U.S. in efforts to reduce our carbon footprint. 
As an ethical business, we are proud to be the antithesis of fast fashion, and we strive to reduce our impact on the environment wherever possible.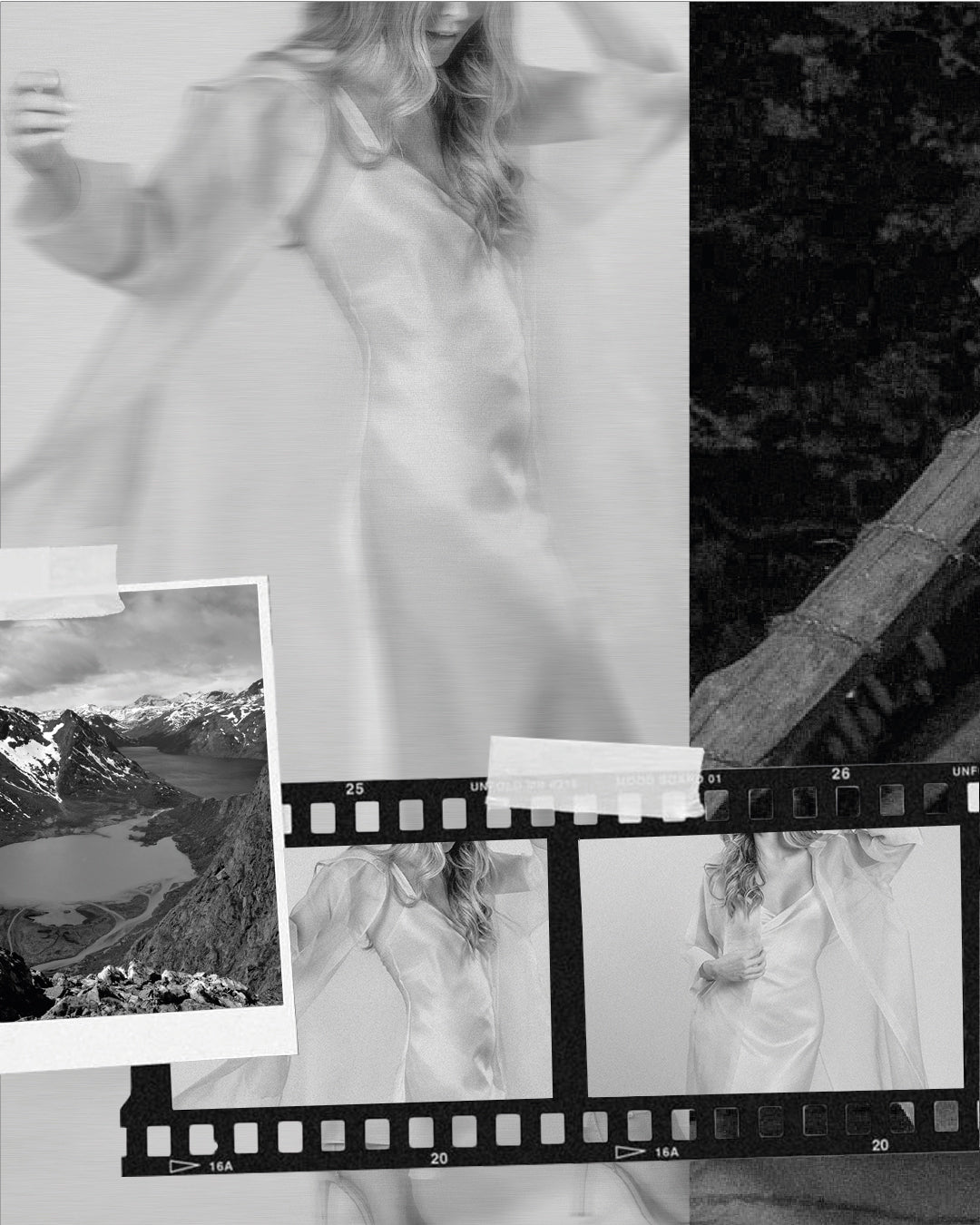 MEET AIMEE
Aimee Lettich-Pearson is a serial entrepreneur and the woman behind Chiffique. Aimee's passion for creating beautiful pieces that embody the glamour and elegance of a bygone era, while reflecting the natural beauty of the magnificent mountains she has seen in her travels all over the world, is what led her to start Chiffique.
"There is a piece of dedication and love in every garment". 
Aimee spent two decades in New York City before moving to Florida in 2013. In 2019, Aimee was captivated by the amazing outfits in the original Dynasty TV Show from the 1980s, particularly the beautiful nightwear garments that the characters were wearing. She started to search for similar garments for herself and quickly realized that modern nightwear fell into two camps - either the sexy lingerie type or the shapeless cotton variety. Where had the glamour gone? And it was at that moment that she decided to create a brand that recaptured that lost age of elegance whilst at the same time reflecting a slower pace and process, where things are made with care and detail and where there is a purpose to every piece. Chiffique was born.
Aimee's vision for Chiffique is one of elegance, beauty, and quality. Each garment is a work of art, crafted with the utmost attention to detail, and produced in limited quantities to maintain exclusivity. The Atelier in Orlando, Florida is a haven of creativity and craftsmanship, where every piece is carefully hand-made to ensure the highest quality and attention to detail.